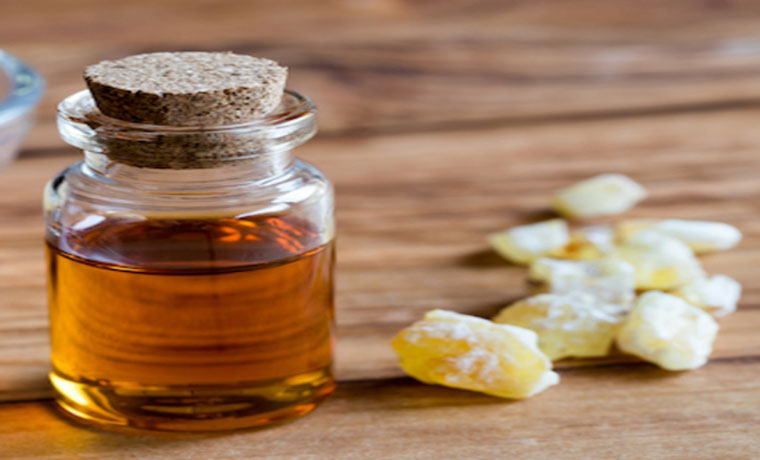 Frankincense Oil
Recent studies indicate that frankincense tree populations are declining, partly due to over-exploitation. Frankincense comes in many types, and its quality is based on color, purity, aroma, age, and shape. Silver and Hojari are generally considered the highest grades of frankincense. Frankincense essential oil has been used since ancient times for sacred and medicinal purposes. Frankincense oil has a woody, earthy, spicy, and slightly fruity aroma, which is calming and relaxing. It's said to be sweeter, fresher, and cleaner than frankincense resin.


Details
Name: Frankincense Oil
Botanical name: Boswellia carterii
Ingredients: Fresh flowers and branches of tree
Colour: Pale yellow
Storage: Cool & Dry place
Shelf Life: 36 months from packaging
Contents & Properties :
Ketonic alcohol (olibanol)
Resinous matters (30 to 60 percent)
Terpenes such as a-and p-pinene, camphene, dipentene, and phellandrene.
Features & Benefits
May help to reduce joint inflammation caused by Osteoarthritis & rheumatoid arthritis.
Helps to fight Asthama & Bronchitis.
Helps to prevent bad breath, treat oral infection, improve oral health.
Helps to treat stretch marks, scars, age spots.