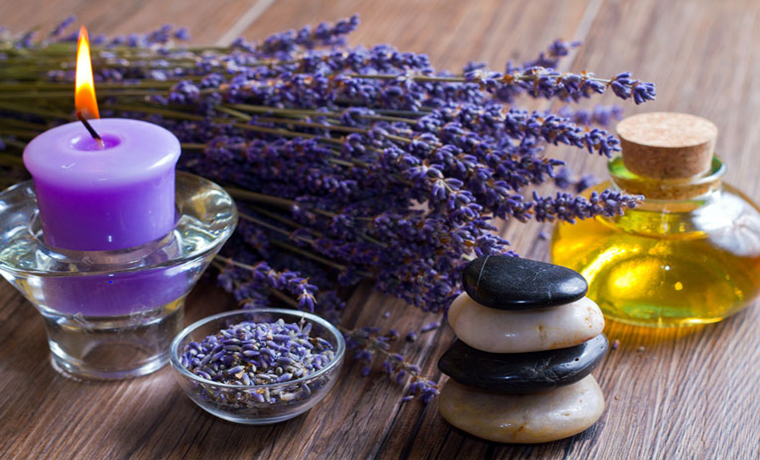 Lavender Oil
Lavender (lavandula angustifolia) is the most versatile of all essential oils. Most commonly known for its relaxing effects on the body, therapeutic-grade lavender has been highly regarded for the skin. It may be used to cleanse cuts, bruises and skin irritations. The fragrance is calming, relaxing and balancing - physically and emotionally. Carrying a bottle of lavender around with you is like having your own personal first aid kit and perfume


Details
Name: Lavender Essential Oil
Botanical name: Lavandula Officinalis / Hybrida
Ingredients: Lavendula flowers
Mode of Extraction: Steam distillatiion
Colour: Clear yellow or light yellow liquid
Contents & Properties :
Cineole: 3-8%
Linyl Acetate: 45%
Linlool: 35%
Ester: < 20%
Storage: Cool & dry place
Shelf Life: 36 months from packaging
Features & Benefits
No preservatives, chemicals or flavoring agents added
Retains natural aroma and taste
Used as a room freshner
To be used in cosmetics / blends/ ice-creams/ chewing gum for added flavour
Use as infusions to give relief and sound sleep
A very good massage oil to be mixed with coconut or almond oil (a few drops to 2 tbsp of the carrier oil)
Regular massage brings a glow to skin and reduces wrinkles
Apply a few drops after pouring cold water on minor burns. It will accelerate healing process and there will be no marks.
To stop a nosebleed, put a drop of lavender oil on a tissue and wrap it around a small chip of ice. Push the tissue covered ice chip up under the middle of the top lip to the base of the nose and hold as long as comfortable or until the bleeding stops (do not freeze the lip or gum).