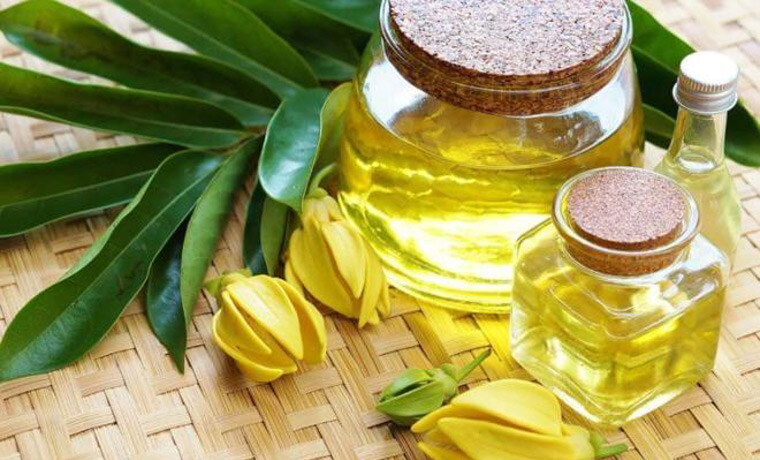 Ylang Ylang Oil
Ylang-ylang essential oil dominates aroma-therapies because nature has blessed it with a soothing aroma that works as a relaxant. It contains a number of amazing health benefits and therapeutic properties that nurture your body. This magical oil contains qualities that have made it essential absolutely essential for beauty products manufacturers to include in their products. It is loaded with healing qualities and is considered as a necessary oil in aroma-therapies.


Details
Name: Ylang Ylang Oil
Botanical name: Cananga Odorata
Ingredients: Flowers of Ylang Ylang Tree
Colour: Pale yellow clear liquid
Storage: Cool & Dry place
Shelf Life: 36 months from packaging
Contents & Properties :
Linalool
Methyl p-Cresol
Methyl benzoate
Geranyl acetate
Farnasene
Geranyl acetate
Germacrene-D
Beta-Caryophyllene
Benzyl acetate
Geraniol
Features & Benefits
Apply on fresh wounds as it does not cause irritation and rejuvenates dead skin cells.
Inhaling ylang-ylang oil not just lowers high blood pressure levels, but it also improves your cardiovascular health.
Anti-inflammatory components soothes the redness of the skin by treating the eczema through enhancing the production of sebum.
Antiseptic qualities restores tissues and cells and heals wounds and burns as well.